Improving Mayan Diet with Healthy Local Plants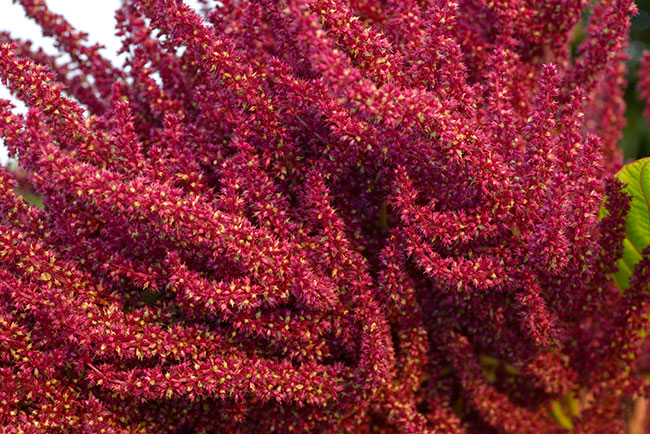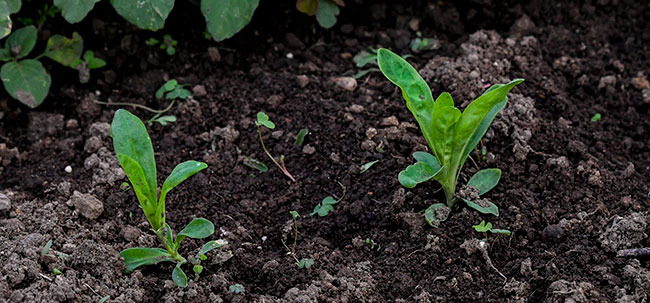 Amaranth, Amaranthus hypochondriacus, with an insect which may possibly be Brachygastra mellifica, one of the few wasps of Mesoamerica which makes honey. Photographed in Rabinal during Day of the Dead ceremonies, Nov. 1 and Nov. 2, 2016.
The diverse eco-systems throughout the Mayan areas of Guatemala and adjacent countries offer much more than just maize, beans, and squash of the traditional milpas. For thousands of years people also ate seeds, leaves, flowers, roots, and even edible vines of plants growing around their homes or in nearby forests.
We at FLAAR Mesoamerica have worked for years to learn what nice edible plants can improve the health of people both in villages and in remote areas. Several Guatemalan botanists and agronomists also have excellent articles and books on these subjects; Dr Cesar Azurdia is one example. When you visit remote areas, you quickly see healthy edible plants which are totally missing from most peer-reviewed journal articles in USA and Europe. And our list of plants to support Mayan families already exceeds all lists produced by the experienced botanist Cyrus Lundell and other Carnegie Institution of Washington scholars of the 1930's through 1950's.
Plus we have more documentation on edible aspects, more than in the helpful Standley and Steyermark monographs on flora of Guatemala, Mexico, Honduras, and Belize.
Our goal for 2017 is to seek funding so that we can publish our results, especially in local Mayan languages so that both parents, children, and grandparents, can learn about all the potential healthy edible plants available in Guatemala. Improving health is a crucial goal.
With most of the mature forests being bulldozed for commercial purposes, it is useful to have a list of plants available 2000 years ago. And especially, our goal is to do close-up photography of the flowers to help botanists identify the species.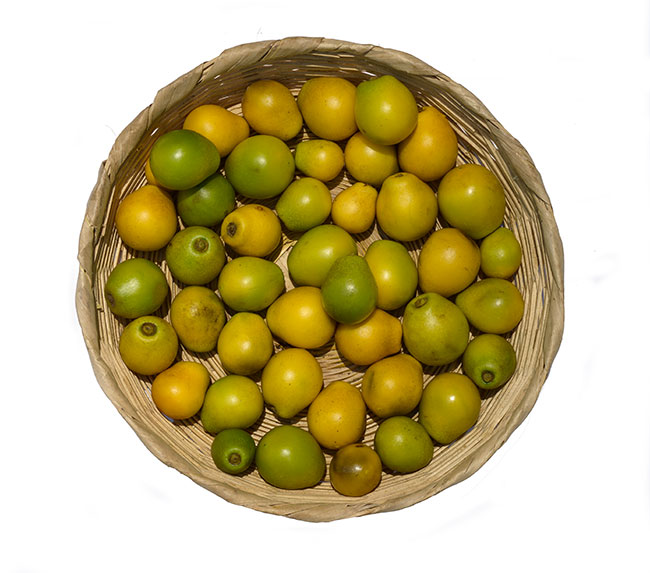 Nance, which ironically looks almost like jocote fruits. Nance is an edible fruit native to many parts of Mesoamerica and sold in Mayan village markets of Guatemala and other countries. Nance grows on a small to medium sized tree, Byrsonima crassifolia. Nance is mentioned in the Popol Vuh as food of the mythical macaw-like deity.
In addition to publishing scholarly lists, it is also crucial to publish for children, in a style that children's patience will encourage them to read. Two of us flew to the largest book fair in Latin America (800,000 people attended this book fair in Guadalajara, Mexico). So our team of 15 graphic designers, illustrators and biology students now have lots of ideas how to present the information on healthy local Mayan plant alternatives to entire families. Yes, we also will have PDFs for students and professors and researchers, but it is equally important to give this information to local people, including in schools, in their own Mayan language, and Spanish.
As soon as funds are available, you can look forward to innovative publication on the frankly remarkable diversity of healthy edible plants native to Guatemala for thousands of years.
---